Sub-association for horses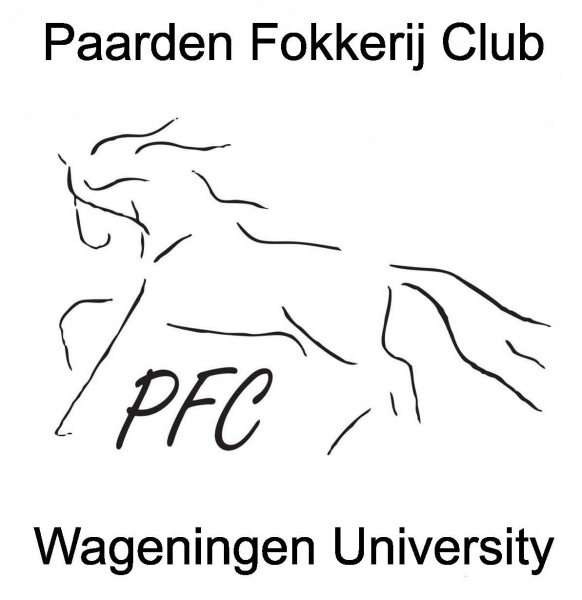 Number of members: +- 130
The horse breeding association (PFC) is a sub-association from Study association ''De Veetelers'' with a special focus on horses. Although the name suggests that we are mainly engaged in breeding, the PFC covers all aspects of the horse sector.
Our members are mostly Animal Sciences students. We as PFC, aim to give our students practical experience in addition to the knowledge that is acquired in lectures. We do this by organizing excursions throughout the year to various horse events, clinics, stud farms and other horse businesses. In addition, there is a beginner's class organized annually and a clinic or a lesson for the advanced riders. The PFC does not only organize interesting and fun activities, it also emphasizes learning. Every year, an informative theme or discussion evening is organized, in which a 'horse' topic is discussed. All this is made possible by the financial support received from our sponsors, Worm&Co and Bio-Ron.
In academic year 2019-2020 we organised several activities, including a beginners class for members who wanted to get acquainted with the equestrian sport, and on two evenings, introduction lessons in vaulting were organized. Besides, a symposium was organized on tree(less) sadlles and bitfitting. During the day excursion, "Manege Zonder Drempels", Stal Zwanehoef and saddlefitter CountryMill were visisted. The advanced riders' excursion and Binex had to be cancelled due to Corona.
In academic year 2019-2020 we organised online activities only, but with some creative input, the evenings were still fun and educative. We tested the knowledge of our members with a pubquiz, we learnt the differences between the work of equine osteopaths and equine physiotherapists during our annual symposium, we got acquainted with equestrian pilates and we judged some dressage tests during the online dressage competition. 
Hopefully, we can organise many active excursions again next academic year. Furthermore, we would like to know if you have some fun ideas for future PFC activities!
If you want to add something extra to your studies in Wageningen and expand your knowledge in the field of horses, then become a member of the PFC!
Regards,
On behalf of the PFC board,
Babette Benschop
Flore Brouns
Britt Jacobs
Anandi Visser
Fabiënne van Zwam (contact person)